It's a drawing blog!
Occasionally, I just post things I like, too.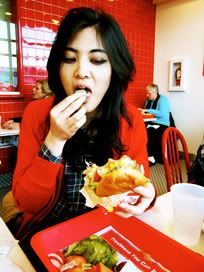 Here is my online
print shop.
I run a small
vintage clothing shop.
I also sell my handmade fawn collars over there.
This is my
garage sale tumblr.
Use my referral code
to get $15 off your first purchase from Modcloth of $50 or more! :)
ASK ME STUFF!
TAGS:
#MY ART
#COMIC
#talk
#ask
#music
#fwendz
#family
#gpoy
FANDOMS:
#adventure time
#harry potter
#pokemon
#sailor moon
coochiecrease reblogged this from softemu